Executive Summary
Verifacto, a leading provider of insurance tracking and risk management company wanted to enable their clients to better manage risk, collections and customer interactions using technology. They partnered with ITTStar to develop a holistic solution that would help them accelerate business operations and drive customer satisfaction. Leveraging the industry leading capability of AWS, ITTStar built an AI driven BOT to increase their productivity, automate workflows and drive operational efficiency across functions.
Customer challenge
Verifacto processed all customer queries manually. They engaged in daily tasks such as sending emails and text messages to remind customers of their monthly bill payments using manual processes. This generated a requirement to hire data-operators and tele-callers, leading to an increase in operational costs.
In order to streamline these common work activities, Verifacto was looking for a partner to help them solve the above challenge through the use of technology. Their objective was to increase productivity, automate simple tasks, and drive operational efficiencies across functions. They wanted their customers to quickly be able to answer their clients' queries quickly and for agents to address the more complex inquiries in a timely manner both leading to customer satisfaction.
Partner Solution
To solve this business challenge, Verifacto brought ITTStar onboard. After understanding and evaluating the customer needs, ITTStar suggested to invest in an AI driven BOT using cloud infrastructure which would help drive operational efficiencies and also have other benefits such as being cost-effective, easy-to-use, agile and scalable. ITTStar approached this project using the below methodology:
Phase 1: Discovery –ITTStar commenced the project with an as-is scenario analysis by diving deep into dataset exploration, qualifying of available data, reviewing historical SMS and Emaills, and understanding of all current workflows.

Phase 2: Solution Designing –Basis the above analysis, ITTStar designed an automated AI based BOT to enable handling of all end to end customer queries, information storage and understanding of customer behavior

Phase 3: Develop & Deploy – ITTStar developed and deployed a sophisticated model after Dataset Transformation & Aggregation. It started with automating SMS and Email conversations with customers for proof of insurance , payment reminders & customer loan payment defaults. AWS Lambda was then created to read utterance and fetch responses from the BOT. All fallouts or unhandled utterances were stored in DynamoDB for reprocessing.
Why AWS?
AWS provides cloud native easy-to-use serverless architecture to customers to improve and extend their existing capabilities for enhanced performance. On doing an end-end analysis of customer's existing infrastructure, ITTStar discovered that the customer was already using AWS infrastructure. Hence, Amazon Lex & Amazon Comprehend were identified to use as they would integrate easily into all their existing applications and would also scale automatically. AWS also provides developers with an easy-to-use modular architecture and comprehensive APIs to enable building and deploying conversational BOTs on various platforms including mobile. These modular architectures were used to custom build the BOT for the client on AWS
Impact & Results
ITTStar's state-of-the-art approach led to the following benefits for Verifacto:
Automation of all customer conversations & easy identification of customers
50% reduction in manual co-ordination with borrowers via text & email
Close monitoring & reduction of business risk
Increased productivity & operational efficiency
Analysis of customer behavior leading to opportunity to predict and forecast customer payments, interactions and defaults if any
Ability to communicate and solve customer queries in a timely manner
Free up time and bandwidth for agents to solve more complex inquiries
Enhanced customer satisfaction & experience
About Verifacto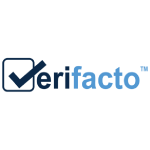 Verifacto is a risk management technology company providing insurance tracking with focus on improving the ways auto lenders and borrowers connect with information. Their system tracks insurance status and compliance for lienholders and additional insured combined with loan payment reminders and smart recovery. Verifacto provides real time insurance status combined with loan payment status on thousands of auto loans to help lenders minimize risk, maximize profits and efficiencies.
Customer Testimonial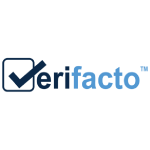 "I highly recommend ITTStar for any IT projects. Their team is very reliable and professional and have very deep understanding of the AWS environment and capabilities. They can help you analyze your project requirements and develop the best solution to accomplish the task by leveraging AWS resources efficiently and minimize the cost."
Hezi Moore, CEO & Founder, Verifacto